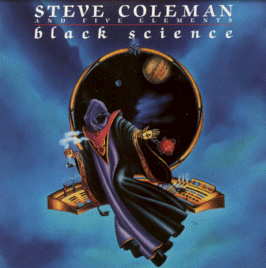 Welcome to M-Base.org (new server)

Our CD called is available FREE to the public! Please click here to download these songs.

The last commercial CDs released by Steve Coleman are entitled
, and
'Resistance is Futile' should be available in America soon and is already released in Europe and Japan. As far as I know the 'The Ascension to Light' has not been released in America. The best way to purchase these CDs right now is probably on the Internet through CDnow (www.cdnow.com), CDUniverse (www.cduniverse.com) or Amazon.com, however 'The Ascension to Light' seems to be very difficult to find so I may just put up Mp3 versions of this CD. Downloads of Mp3 files have resumed here!

---
This site is educational in nature and is primarily concerned with the dissemination of information on and related to M-Base. In the future much of the content of this site will deal with musical ideas and some suggestions for expressing yourself using music.
For more commercial information please visit M-Base.com

---
Jump to:
Steve Coleman's performance schedule
Steve Coleman's research
Steve Coleman resume
Descriptions of Steve Coleman recordings
Interviews with Steve Coleman
Steve Coleman's music
Steve Coleman Music Scores
M-Base explanation
M-Base and Music Collectives (by Vijay Iyer)
The M-Base Collective (participants)
Past Educational Activities at the University of California at Berkeley (2000-2002)

Articles by Steve Coleman (more essays to come):

The Sweet Science: Floyd Mayweather and Improvised Modalities of Rhythm

The Steve Coleman Archives

(hosted by Dimitri Louis - Paris France)
---
Music Links and Other Information Links

---
Last modified on September 30, 2013